Creating your own diy nature brushes from items on your next nature walk is a fun way to bring science outdoors. Turn all sorts of leaves and flowers into beautiful rustic paintings.

If you are digging deep into a nature-based unit study or you just want a unique nature-based unit study add-on to do with your child, look no further.
These fun and simple diy nature brushes are an inexpensive and creative way to get your kids into the great outdoors exploring, creating, and coming up with unique new ways to use natural objects.
DIY NATURE PAINT BRUSH FOR KIDS
Toddlers on up to middle schoolers will enjoy gathering their own materials on their next nature walk or from your own backyard, creating paintbrushes, and then painting their unique masterpiece with their DIY tools.
This activity is perfect to go along a general nature study, a tree unit study, or an art unit study.
Look how to make easy nature paint brushes with kids.
You will need:
Craft sticks (or sturdy sticks)
Small rubber bands
Collected leaves, flowers, ferns, grasses, etc…

Begin by taking your little nature explorer outdoors to collect leaves, long grasses, flowers and their stems, ferns, and any other material you think will make good "brushes".
It's fun to experiment with the different textures and shapes so be sure you gather a large variety of different items.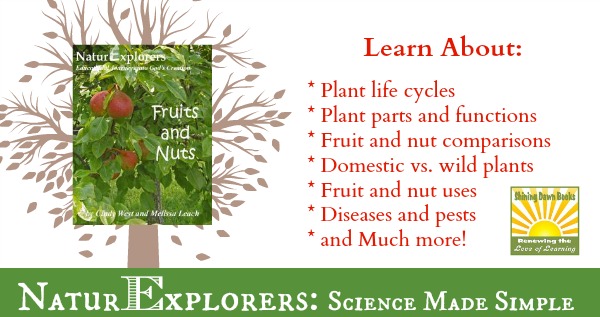 Next bring them in and straighten them up into little bundles, varying the size here and there.
Place one end of the bundle on the end of your craft stick and wrap a small rubber band around the end until it is tight and secure.

The easiest way to do this is to wrap it around the opposite end and then roll it upwards over your brush.
DIY NATURAL PAINT BRUSH ACTIVITY
Use scissors to trim the ends of your leaves and grasses shorter. They are more like actual paintbrush bristles. Also, this makes a great fine motor activity for preschoolers. Of course, don't use the same scissors we used. Just saying'.

Next, challenge your child to paint a nature picture on a canvas or large piece of paper.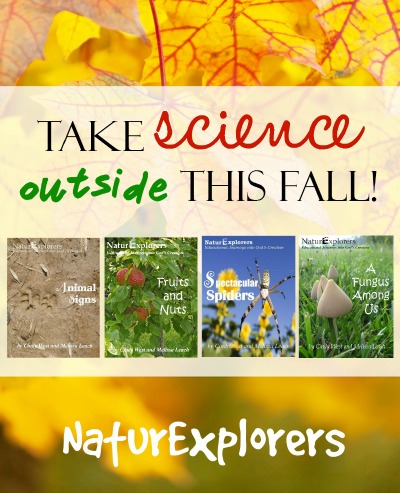 We practiced on a scrap piece of paper to see what texture and coverage each brush gave.

Encourage them to experiment with different size brushes and see what types of textures you can make from the various brushes you have made, solid strokes, wispy strokes, tapping the canvas, etc..

We went with a simple tree this time, but are eager to try more advanced art with them soon.

You can use acrylic craft paint or try watercolors for a lighter look.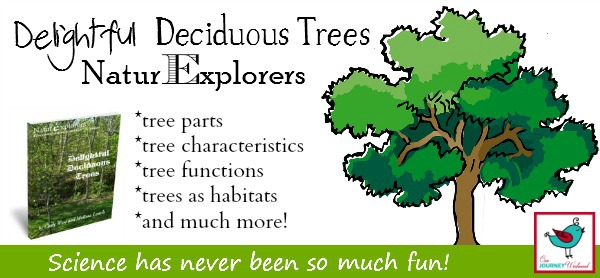 Wash out your brushes when done or toss them into the compost bin and make more.
HANDS-ON NATURE STUDY
Why should you do nature studies with your child?
6 Reasons Why You Should Do Nature Studies With Your Kids
Nature studies are the base for all science studies and creates a personal connection which helps your child later with more advanced studies;
Spending time outdoors in the fresh air and sunshine is calming and relaxing for you and your child. It is also a great way to get exercise and get the wiggles out;
Nature study encourages your child to develop the skill of investigation;
It is a great activity for the entire family and even the youngest member can appreciate and enjoy what nature has to offer;
It gives your child a respect for the earth and their place in it; and
Kids develop a greater understanding of the impact we all have on the earth.

Nature brushes are a great way to use natural materials to make art supplies and make science fun, but there are ways to expand this hands-on craft.
5 Ways to Expand On Nature Anatomy
Before making the paint brushes you can
use the items you have collected to identify which plant it comes from;
press flowers and leaves with this diy flower press;
make rubbings using the flat side of crayons;
sketch your findings in your nature journal; and
check out this list of nature inspired novels to use as read alouds.
In addition, use the app Inaturalist to help you identify what you find.
LIVING NATURE BOOKS
Don't stop here, investigate further with some great nature books to turn this activity into a full unit study.
Use Nature Anatomy by Julia Rothman.

Exploring Nature Activity Book for Kids by Kim Andrews.
Exploring Nature Journal for Kids Observe and Record the Outdoors by Kim Andrews.
Tell Me, Tree: All About Trees for Kids by Gail Gibbons.
Exploring nature with your kids can cover so many subjects when you use a unit study approach.

Teaching about the outdoors is a natural way to learn which kids love. Not only can you include many different subjects, but adding a hands-on craft or two, makes learning stick.
You'll love all the fanstastic ideas I have here for you to round out making these diy nature paint brushes with your kids.
Look at this list below:
What nature craft activities do you like doing with your kids?
Hugs and love ya,