Ancient Japan for Kids
We have studied the Ancient Greeks, Ancient Romans and Ancient Egyptians off and on for more than four years. My children are natural historians, and love to imagine themselves as mini-Indiana Jones type archaeologists.
As I planned our studies for this school year, I wanted to incorporate this natural and significant interest into our approach. Then, my oldest expressed an interest in learning Japanese to meet his foreign language requirement and the answer became clear. I began to pull together ideas and resources to study ancient Japan.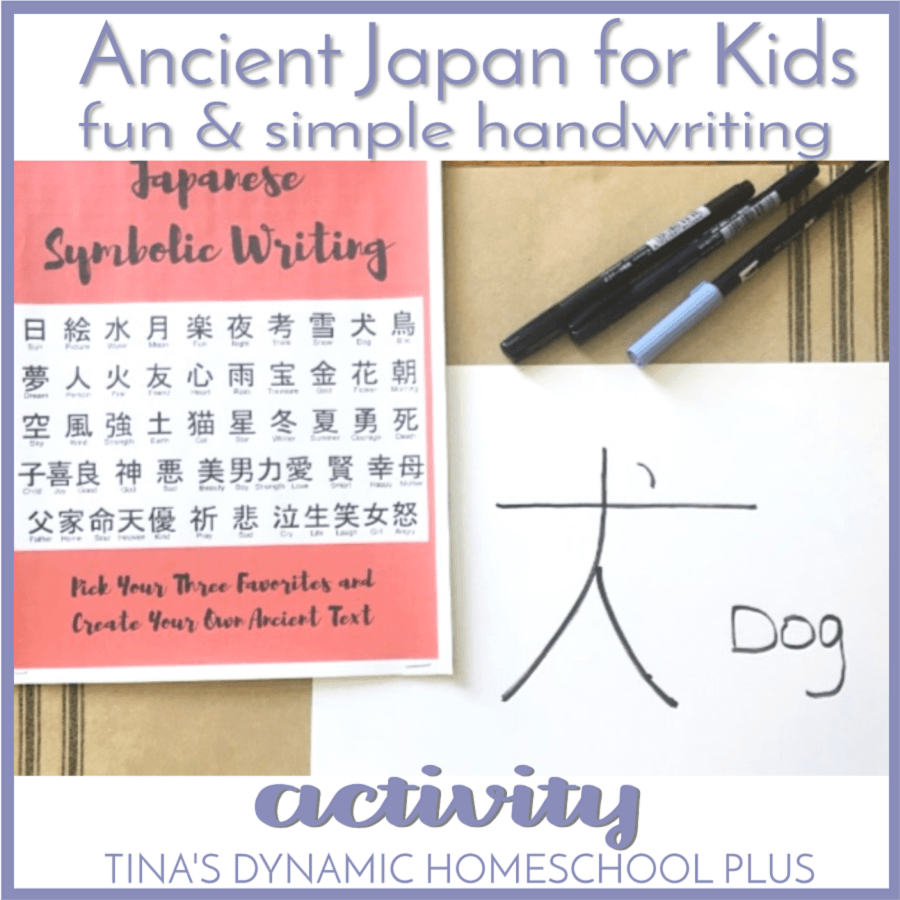 Japanese Ancient History
I am almost ashamed to admit how little I learned in school about this amazing country, much less its history. (I always say that I am learning as much as my boys are in this homeschooling journey!)
The vast timeline of Japanese Ancient History continues up until 538 AD. For thousands of years, Japanese culture experienced its own iron age and classical expression. During this period, the first known written reference to Japan was recorded in the Chinese Book of Han in the first century AD. Then, between the fourth century and the ninth century, Japan's numerous kingdoms and tribes gradually came to be unified under a centralized government, controlled by the Emperor.
The pottery of this same time period and the historical record itself details the evolution of the Japanese language and the development of not one, not two, but THREE different Japanese alphabets.
It was actually the Chinese practice of character writing that  had a huge effect on the development of the written language of ancient Japan. Chinese characters became the Kanji symbolic alphabet  in Japanese. ( Incidentally, written Chinese is one of the world's oldest active, still in use, writing systems. Many current Chinese characters have been traced back to the Shang dynasty about 1200–1050 BC, but the process of creating characters is thought to have begun some centuries earlier.)
Kanjiwas first introduced to ancient Japan in the first half of the first millennium AD. At the time, Japanese had no universal writing system, so Kanji were used to represent Japanese words with the corresponding meanings.
Later years would bring the Japanese phonetic alphabets, Hiragana and Katakana. (Yes, you read that correctly. The pottery of the time period and the historical record itself details the evolution of the Japanese language and the development of not one, not two, but THREE different Japanese alphabets.)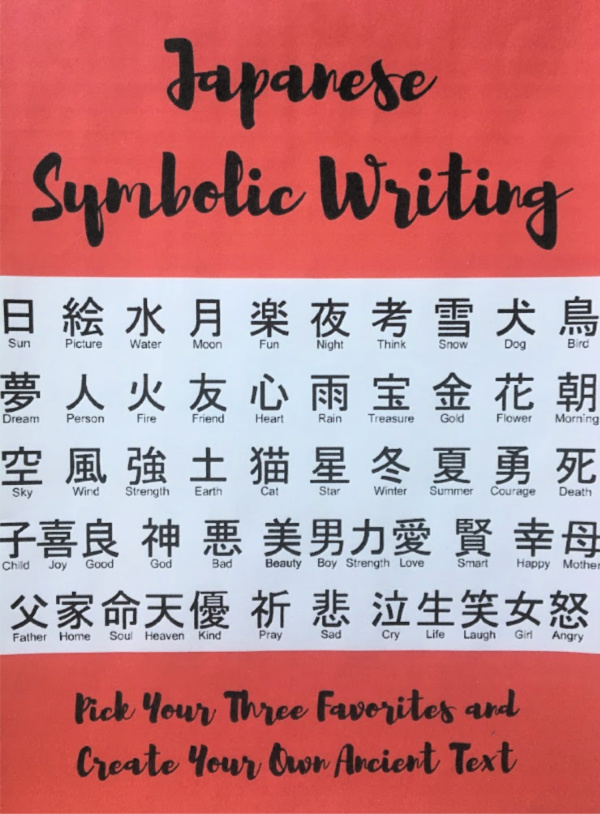 Hands-On Learning: Ancient Japan
In my almost nine years of homeschooling, one thing that I have learned is essential for our learning to be retained and, if I am honest, enjoyed, is that hands-on activities make all the difference for my two growing boys.
Because I wanted to bring the rich history of Japan alive for my boys, I knew I needed to include a hands-on activity in our study. Because the three alphabets factoid stunned us all, I decided to challenged them to replicate Japanese Character Writing or Kanjii.

What You Will Need For This Activity:
Brush Pens (if available – it not, any thick marker will do)

Cardstock
Ancient Japan: Hands-On Learning Activity
After learning that the name of the Japanese symbolic alphabet is the Kanjii Alphabet and that it naturally flowed from the Chinese alphabet, we got to work.
Step One: Print out printable (available for free with this post) and use as reference.
Step Two: Take the brush pens and practice brush strokes first. (This was an important step as none of us were accustomed to using this type of pen!)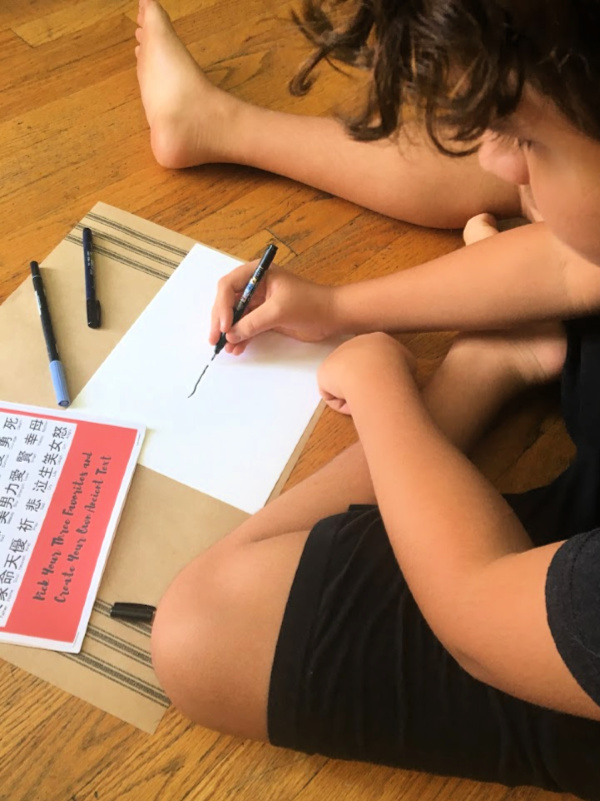 Step Three: When comfortable with the brush pen, try your hand at a Kanji character.
Step Four: Once everyone is comfortable with creating the characters, ask your child to choose the top 3 symbols that are meaningful for his life and interests.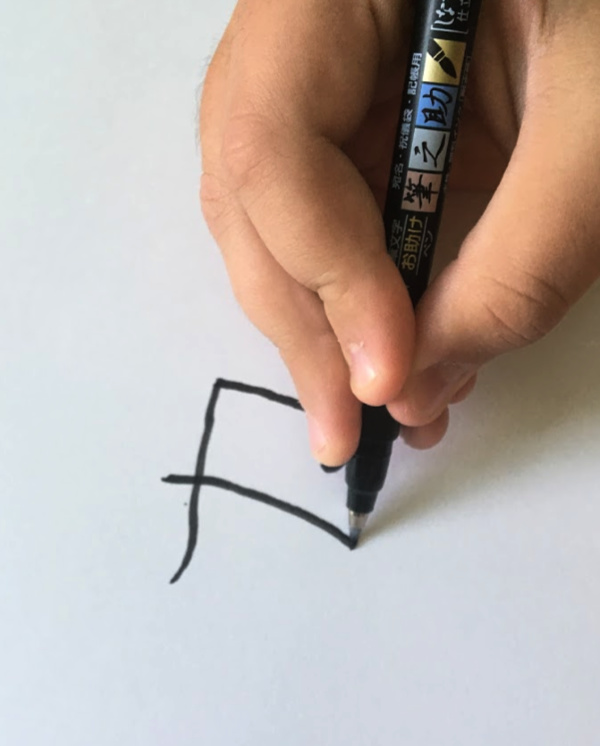 Step Five: Using the card stock, draw the three selected symbols.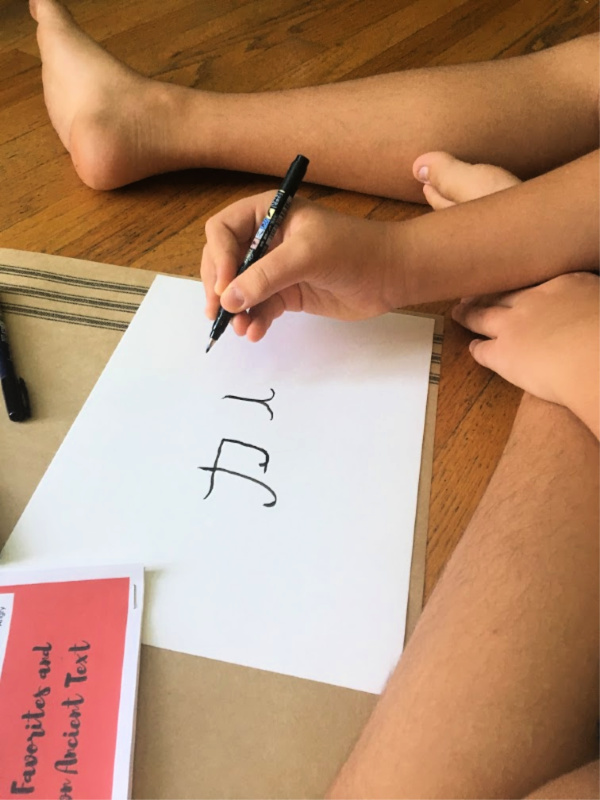 Step Six: Label the characters in English.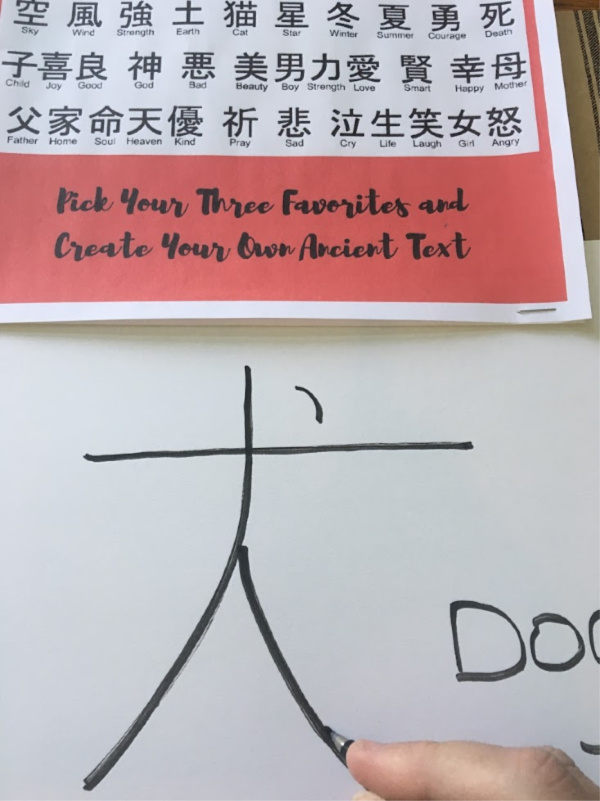 Step Seven: Because this alphabet also looks like beautiful art, hang on the fridge or even frame your child's historic creation!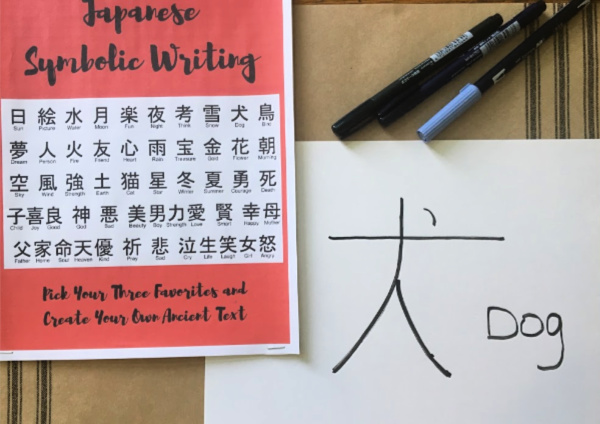 I have to say, this is more difficult than it looks! Brush pens are obviously much different than the pens we use everyday and the slant of many of the symbols can be difficult to replicate.
In fact, if you are completing this activity with a young child, or one that struggles with fine motor skills, I highly recommend encouraging them to choose symbols that are less intricate to begin with. (For example: the symbol for dog is blissfully simple for the younger learner.)
Overall, expanding our ancient history study to include Japan has been a great success. Not only have we moved into an area of the world that we are all less familiar with, but we have also found the differences in Japanese art, culture and yes, alphabets, to be fascinating.
If nothing else, you can remind your child when she is complaining about handwriting practice that in Japan, children learn three alphabets as opposed to our one!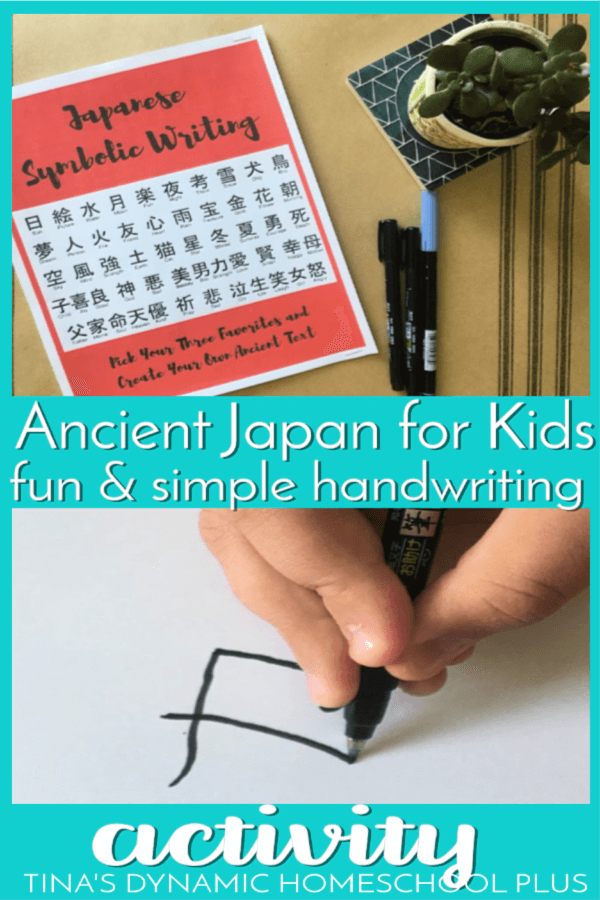 You'll also love these other resources: