Written by Shawna at Not the Former Things.
My eleven year old read about Helen Keller as part of his history curriculum this past fall. He was amazed that being blind and deaf was even possible, much less that she was able to learn to communicate, read and eventually, become a motivational speaker for our nation.
Last week, he brought it up again. Helen Keller's diligence and perseverance is what impressed him. "She just never gave up," he said, shaking his head a bit.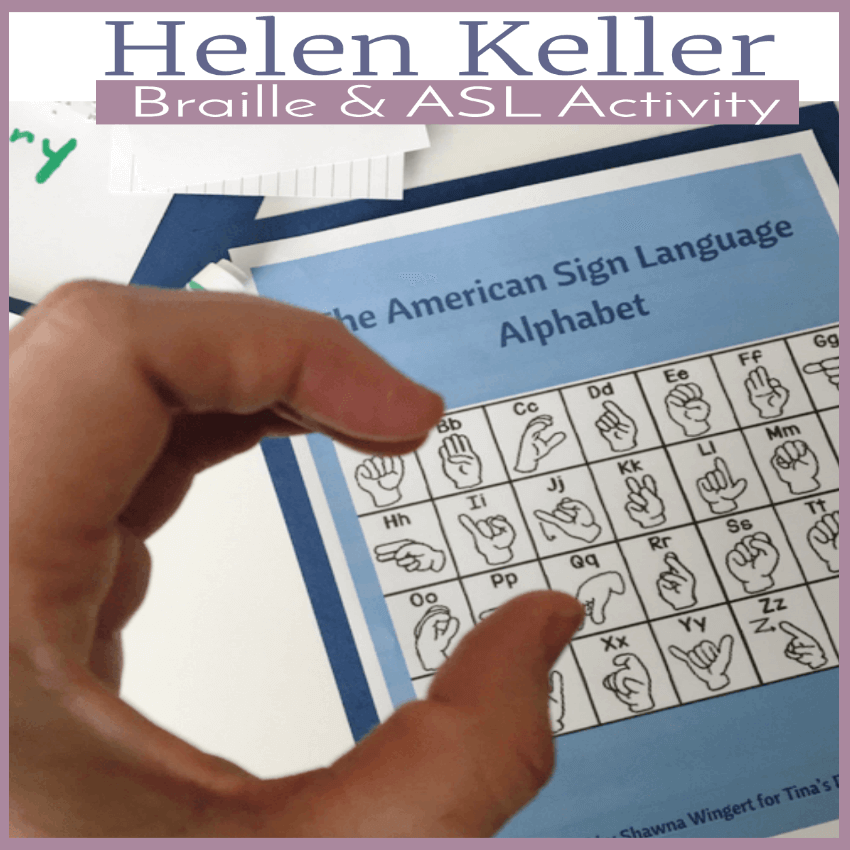 You see, my son is profoundly dyslexic and still struggles with basic reading. Although he has made a ton of progress, reading continues to be a constant struggle for my little guy.
It occurred to me that this connection he felt to the historic story of Helen Keller was influencing his perception of his own abilities. He felt so inspired witnessing the endless possibilities associated with Helen Keller's grit and desire to learn.
Wanting to jump on this history and life lesson, I decided to layer in some additional learning by created this challenging, but fun hands-on activity.
Helen Keller Braille and ASL Activity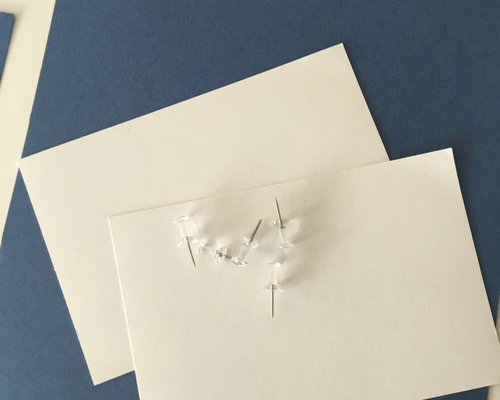 What You Need For This Activity: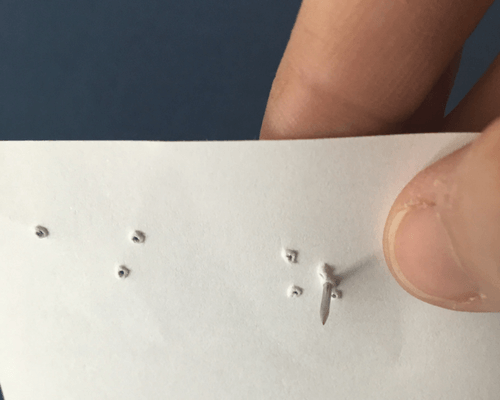 Step 1: After printing up the alphabet references, I asked my son to take a look at the patterns in the braille letter formations.
He studied them for a bit, and then I created a secret message for him in "braille" using an index card and a push pin.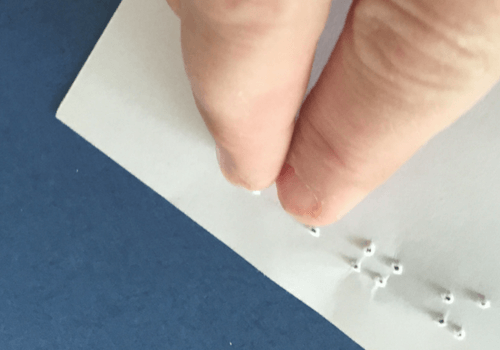 Step 2: At first, he tried to run his fingers over the letters, but was not able to identify the letters, even when he used the reference sheet.
We talked about how difficult it would be to have to learn it all by touch, with no access to a cheat sheet.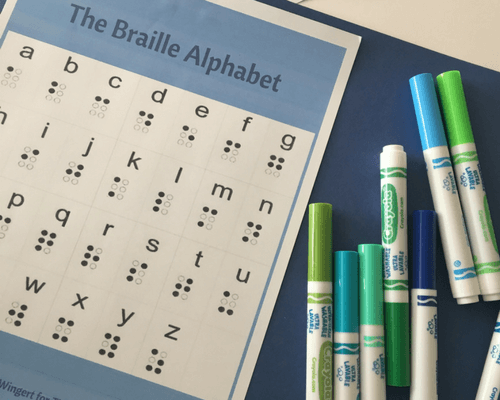 Step 3: Then, he took the sheet itself and visually matched the dots to the reference. He was able to decode his message, and then created one for me to decode as well.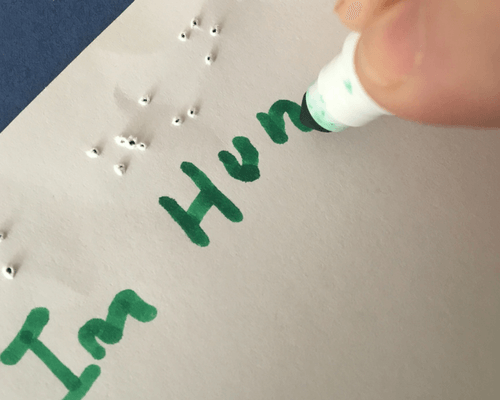 Easy Hands-on History Kid's Activity
Step 4: After finishing our "braille lesson," I grabbed a few coins.
As he closed his eyes, I placed each one in his hand and asked him to identify what coin it was, and any other writing or engravings on it.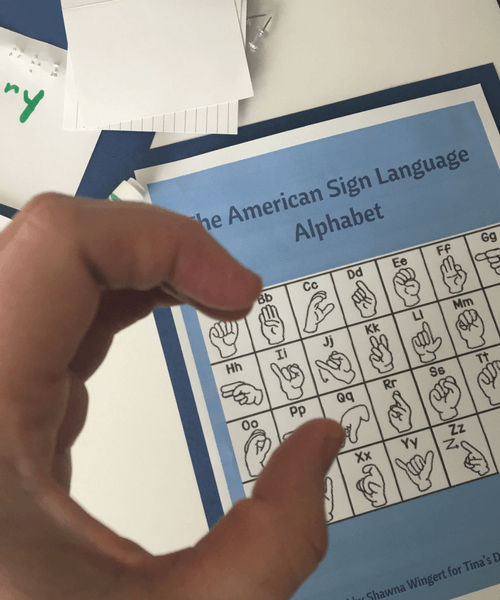 Step 5: Now it was time to move on to the sign language alphabet.
He and I both spelled different words, using the sign language letters, back and forth to one another. We remarked how much easier it was than interpreting the braille lettering.
Step 6: Finally, we stepped into the world of Helen Keller.
He closed his eyes while I placed his hands on mine and finger spelled basic words. He did the same for me.
Step 7: The most impactful part of this activity was our recap. We discussed how it felt to have one sense removed, how difficult not being understood must be, and the amazing the story of Helen Keller.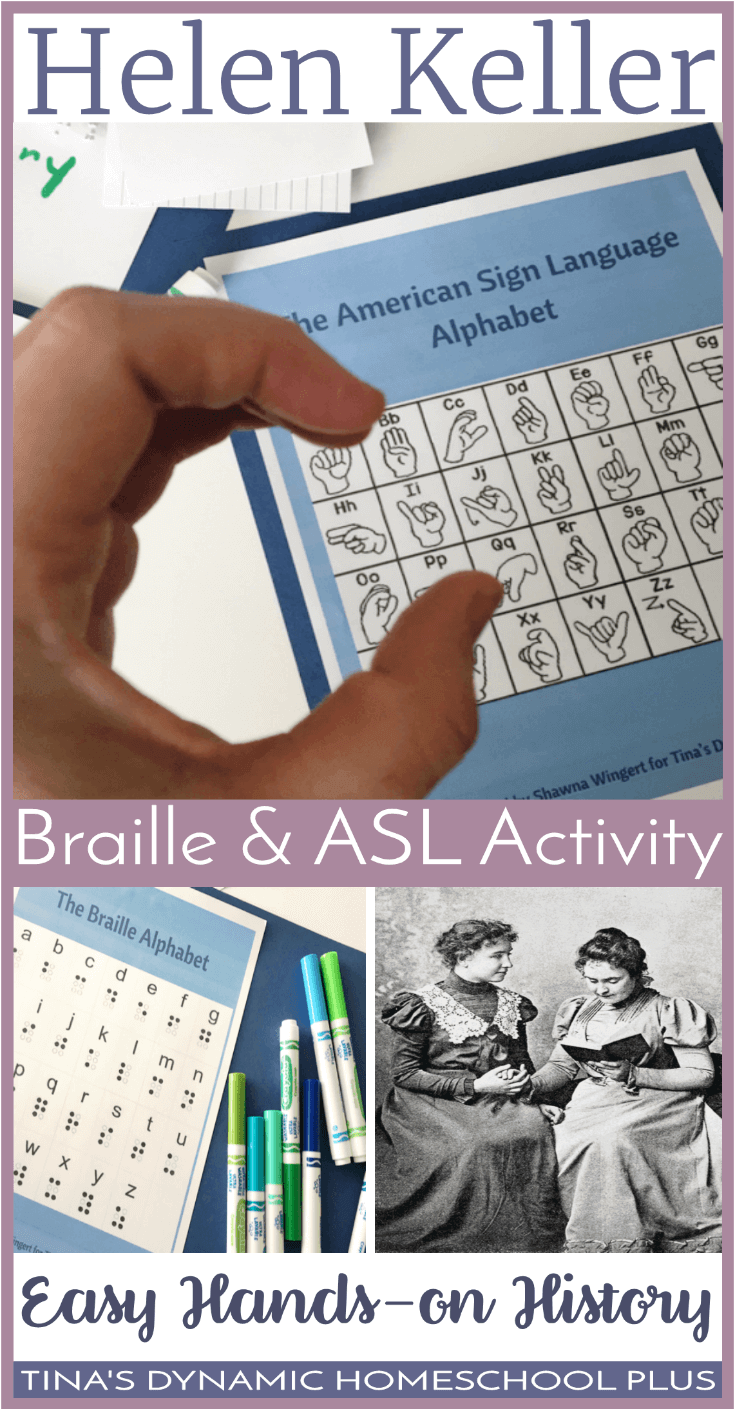 This was a wonderful way for my son to actually experience what had fascinated him in his reading and I was so encouraged to have this level of conversation with him.
We were able to deeply discuss empathy and the power of perseverance – something not always easy to do with a middle school boy.
Best of all, we had fun!
Make history fun for your kids with these activities!