You know my obsession with easy hands-on activities. I'm not the bomb mom for easy hands-on activities, but I try. Today, I rounded up 9 easy hands-on Ancient Greece kids activities because I know the value of hands-on when it comes to learning.
Because I never felt like the bomb mom I pushed myself out of my comfortable worksheet approach and never regretted one moment of it.
Sure, some kids activities I planned were complicated, but I learned from that. I don't always have to have over the top, knock your socks off, time sucking kids activities. Easy is perfect for us.
Too, most kids learn best from hands-on activities.
Yes even the ones who claim they'd rather read it in the book. And no, it's not a waste of time.
I have a few kids that tried to tell me that.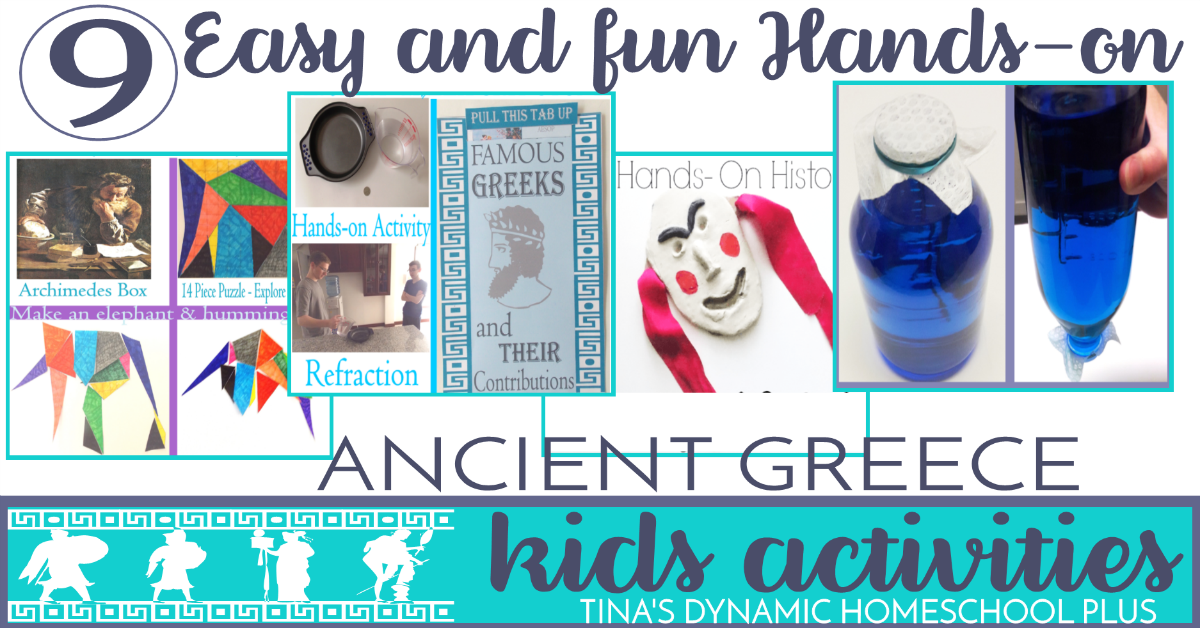 Instead of forcing complicated hands-on ideas or projects, I created many easy ones to add just a sprinkle of fun to our unit studies.
Reading is an additional activity for learning and although it's probably the one we use the most, it's not the one my kids remember the most.
Yep, it's the easy hands-on activities my kids do that brings us together and helps them to remember significant points about different civilizations.
Most of the Ancient Greece kids activities I rounded up today require very little supplies and most can be found in your house.
EASY HANDS-ON ANCIENT GREECE KIDS ACTIVITIES
Also, I have this  cursive and free Greece copywork poetry.
And you can't get any easier that coloring pages for studying history. Check out these fun coloring pages! There are some for Ancient Egypt and Ancient Greece too.
Look at this list.
Page 3: Ancient Egypt Court,
Page 4: Ancient Egypt Spinning,
Page 5: Ancient Egypt Life of the Royals,
Page 6: Ancient Egypt Battles,
Page 7: Ancient Egypt The Nile,
Page 8: Life Along the River – The Nile,
Page 9: Metal Workers & Crafts of Ancient Egypt,
Page 10: Egyptian Hieroglyphics,
Page 11: Egyptian Queen Cleopatra,
Page 12: Aztecs Floating Gardens,
Page 13: Aztecs,
Page 14: Aztec Life,
Page 15: Mayans,
Page 16: Ancient Greece Wedding,
Page 17: Ancient Greek Galley,
Page 18: Ancient Greece Crafts,
Page 19: Ancient Greece Bank,
Page 20: Athens,
Page 21: Spartan Warrior and
Page 22: The Vikings.
Grab your fun copy below!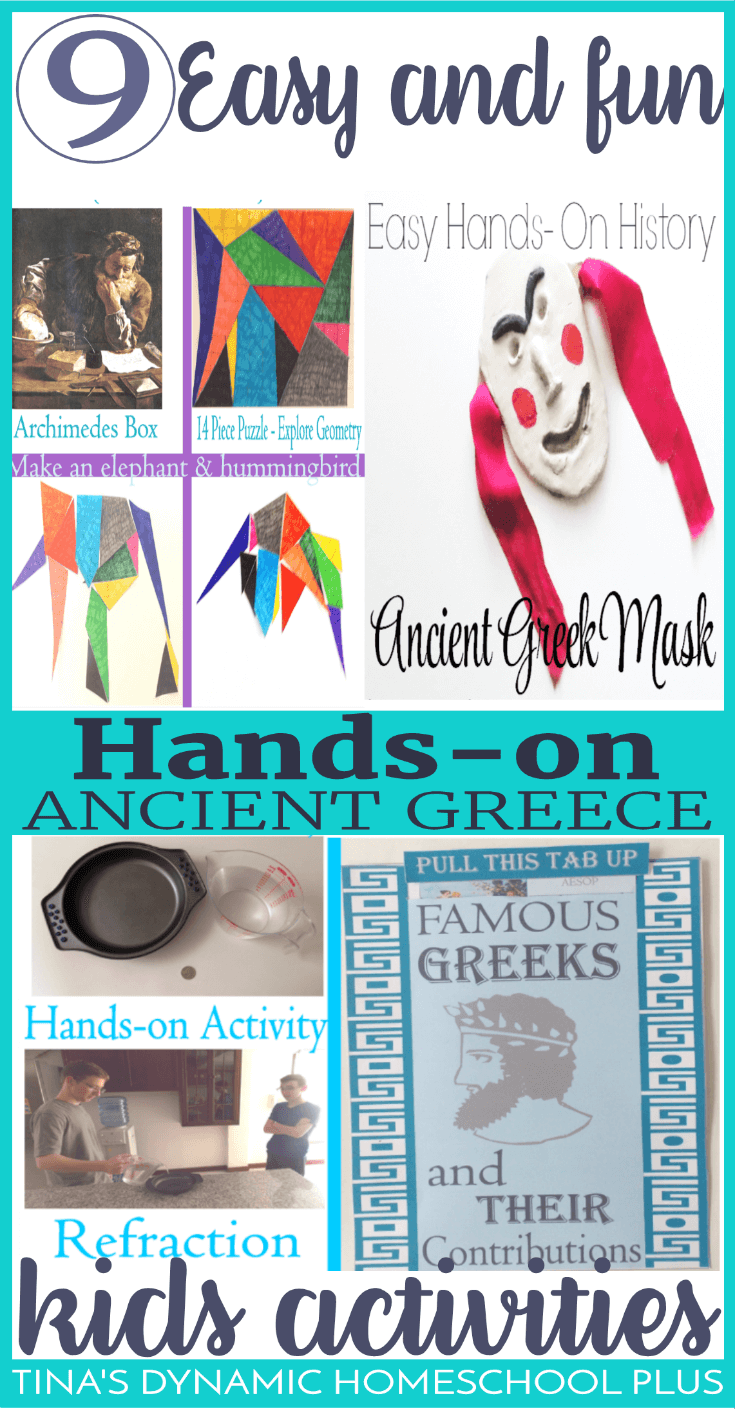 Learning sticks when you're able to include even one or two easy hands-on history activities to any topic you study. I hope you try one or two!
Hugs and love ya,